Configure Appointment Details
Appointments System
For an appointment please telephone reception.
If your appointment is urgent please tell the receptionist who will try to arrange a telephone call back from one of the GP's.
Please note, we are currently booking telephone consultations initially. The doctor will then invite you in for a face-to-face appointment if they feel they need to see you.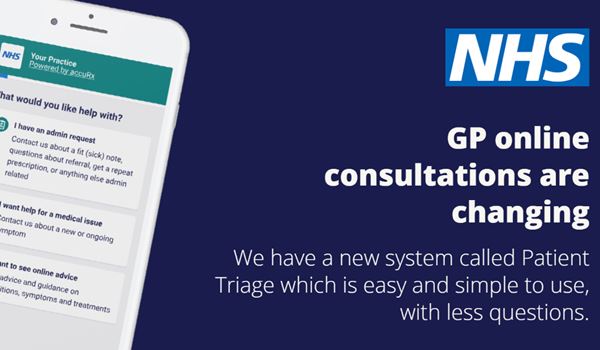 Punctuality
A common reason for GPs running late is that some patients do not attend on time. Please note, you may not be seen if you are more than 10 minutes late for your appointment.
Also, if you are late for your appointment you may have to wait until the end of surgery to be seen. This is to ensure we run our appointments on time.
Telephone Consultations
At present we are operating a telephone consultation service with the GP's. If you would like to speak with a doctor please ask a receptionist and you will be given a timeframe when the doctor or nurse will call you back.
Please be aware that reception staff have been asked not to interrupt the doctor during surgery unless it is an emergency.
GP Availability
The GP's working hours may vary at times due to holidays and sickness.
| | | | | |
| --- | --- | --- | --- | --- |
| Monday | Tues | Weds | Thurs | Fri |
| Dr Galloway | Dr Born | Dr Born (AM) | Dr Kumar | Dr Born (AM) |
| Dr Kumar | Dr Galloway | Dr Kumar | Dr Thompson | Dr Galloway |
| Dr Thompson | Dr Bray | Dr Thompson | Dr Bray | Dr Morris |
| Dr Morris | | | | |
There is one GP available during the Saturday extended access hours; this GP will vary week-to-week.
Home Visits
If you are too ill to come to the Health Centre a home visit can be arranged by telephoning 01364 72394. Visits are carried out at the end of morning surgery.
It is helpful if you can ring before 10.30am so that the doctors can plan to see the most urgent cases first.
Cancel an Appointment
It is important that you inform the reception staff if you are unable to attend your appointment; this will allow that appointment to be offered to another patient. If you fail to notify the Practice that you are unable to attend, you will be sent a letter informing you that you have defaulted from your appointment. Persistent defaulters may be removed from the list.
You can also complete our appointment cancellation notification request form. This can only be used if your appointment has been arranged for more than 24 hours in advance (excluding weekends and public holidays). You can also text to cancel your appointment.
Hospital Referrals
If you require a referral to see a hospital consultant your GP will send a referral via a referral management centre, namely Devon Referral Support Services (DRSS)
DRSS will contact you discuss arrangements for an appointment and choices of providers
Have you been referred by one of our Doctors?
Please let Reception or our Medical secretary know if you have not heard in the following timescales:
2 Week Waits for possible cancer - 7 working days
Urgent Referrals - 14 working days
Routine Referrals - 1 calendar month
Appointment times vary according to the department, but we are here to help.
https://www.nhs.uk/NHSEngland/AboutNHSservices/doctors/Documents/What-happens-when-you-are-referred.pdf